Burglar protection Wuppertal
---
Burglar protection Wuppertal for more security
The task of burglar protection in Wuppertal is to make unauthorised entry into a building as difficult as possible through targeted measures. Although the numbers are currently declining, there are still several hundred residential burglaries a year in Wuppertal alone. Nationwide, 45 % of all burglary attempts fail due to the significantly improved security measures in the form of secure lock cylinders, lockable windows, more stable window frames or doors.
You too can protect your home from unauthorised intrusion. Call us for a personal consultation.
Burglar protection Wuppertal for more security on windows and doors
Windows or doors are the points through which a burglar enters a house. The more resistance windows and doors offer to the attempted burglary, the more likely the thief is to give up the attempt. This is because thieves usually calculate a relatively short time frame for breaking in. If they are unsuccessful within this time, they give up their plan.
This is why burglar protection in Wuppertal is so important. Modern locking cylinders in combination with corresponding locking systems are particularly effective, whereby the door and the frame must also not have any weak points. There are also numerous highly effective measures for windows that offer reliable protection.
Get expert advice and benefit from significantly higher security.
Burglar protection in Wuppertal for retrofitting
The retrofitting of Burglar protection Wuppertal is possible without any problems. This applies to modern locking systems on windows and doors or measures such as powerful lighting activated by motion detectors, sensor-controlled systems that automatically close windows, pull up roller shutters time-controlled or alarm systems as well as video surveillance. All these measures contribute to burglar protection in Wuppertal and can be retrofitted without great effort.
Trust in the competence of our experts, who will advise you in detail about individually sensible burglary protection in Wuppertal and develop security measures tailored to your situation.
Security analysis as the first step for effective burglar protection in Wuppertal
Before you buy and install any burglar protection in Wuppertal, a comprehensive analysis of the current status is required. Doors and windows are checked just as thoroughly as general risk factors such as the location of the house. All this has an effect on the burglar protection in Wuppertal. Subsequently, all components that are already in place and those that are still required are coordinated with each other. After all, the best security lock is ineffective if the locking mechanism of the door can be levered out easily.
The experts at LS Schlüsseldienst Wuppertal will carry out a comprehensive analysis and advise you on the selection of products that will provide you with optimum protection against burglary in Wuppertal.
Call or email us to arrange a no-obligation consultation appointment.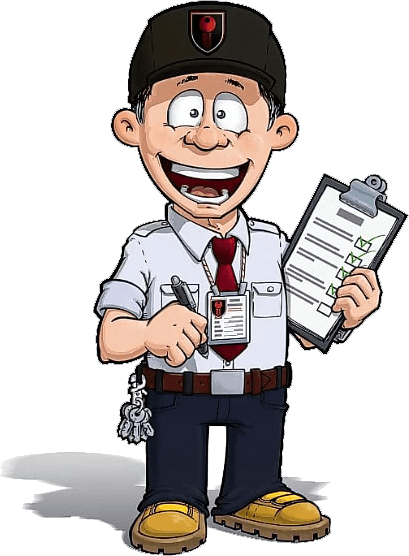 LS Schlüsseldienst Wuppertal
Fast & cheap on site

Family business with fair prices

Fixed price offer - No hidden costs

Damage free door opening

Free consultation
Call now 24h
0176 1616 5000