Locksmith Wuppertal
Emergency locksmith service Wuppertal
On site for you day and night!
Lost in thought, you leave the flat, slam the door behind you and suddenly you are startled: The key is stuck inside. In the same way, it can happen that the key, which is not visibly damaged, suddenly breaks when the door is locked. These are situations in which good advice does not necessarily have to be expensive. Especially not if you let a professional like Locksmith Wuppertal help you. Because we open flat, safe and car doors for you at any time of the day or night at reasonable and fair prices.
How much does the Locksmith cost in Wuppertal?
| Monday -Saturday | Price |
| --- | --- |
| 08:00 - 20:00 Uhr | 79,00€* |
| 20:00 - 08:00 Uhr | 139,00€* (Night fare) |
| Sunday & Holiday | Price |
| 08:00 - 20:00 Uhr | 139,00€* |
| 20:00 - 08:00 Uhr | 169,00€* (Night fare) |
* incl. travel costs and 19% sales tax
* The prices apply to the opening of closed, unlocked doors.
LS Schlüsseldienst Wuppertal - a family business with tradition
As a Locksmith for Wuppertal, we work independently of large providers. Therefore, you can always reach us directly and never via a call centre. This philosophy saves us and you costs and overpriced prices. We always calculate our prices on the basis of the actual effort required. The fact that the costs for door openings at weekends or for night-time emergencies are higher than during the day is due to the fact that our employees also deserve fair payment for their assignments outside regular working hours.
Nevertheless, we make sure that our prices are as fair as possible for you and that we help you quickly and cost-effectively in your emergency situation.

By the way, we are also there for you in Düsseldorf: Schlüsseldienst Düsseldorf
We will be happy to inform you personally about our prices. Call us or send us an e-mail.
We advise you in detail and free of charge
As a Locksmith for Wuppertal, we attach great importance to professionalism and a high quality of our services. An important service is the free consultation about our attractive service portfolio that we offer our customers. Because in addition to door opening, the Locksmith Wuppertal is an expert for your security.
One call is all it takes and depending on your request, we will arrange a personal consultation appointment with you or inform you about our services and prices directly on the phone. Ideally, you should contact us before an emergency occurs for which you need the Locksmith Wuppertal. Because if you know the costs in advance, you will know which Locksmith in Wuppertal to trust in case of an emergency.
Locksmith Wuppertal makes prices transparent
As a renowned Locksmith for Wuppertal, we place great value on a transparent invoice that is comprehensible to our customers at all times. For this reason, we provide you with a detailed breakdown of the service provided, any costs for required materials as well as surcharges for weekend or night work on the invoice submitted.
This way you can see at first glance how the invoice total is made up!
Attractive fixed price offers without hidden costs
As a reputable and customer-oriented Locksmith for Wuppertal, fair cooperation is important to us. Therefore, we offer you attractive fixed price offers for simple door openings. Since hidden costs are an absolute taboo for us, all costs including travel and VAT are already included in these special prices. You can find details directly on our website under the menu item "Pricing".
You too can benefit from this particularly favourable price-performance ratio and place your trust in us in the event of an emergency.
Locksmith Wuppertal for damage-free door opening
As a family business with many years of experience and comprehensive know-how, we are experts in damage-free door opening. Because it is also in our interest to save you additional costs. That's why we use high-quality special tools that have been specially developed for damage-free door opening. This way, we ensure that the risk of damaging your door is as low as possible.
Convince yourself of the quality of our services that we offer as Locksmith Wuppertal and contact us. Our emergency number is always manned for you.
Locksmith Wuppertal also opens safes
The Locksmith Wuppertal not only opens doors, but also safes legally. Because it happens again and again that safe owners forget the combination or the key cannot be found. As experts we are also trained in this area and open your safe door by using special tools within a short time and without damaging the safe.
Contact us and we will advise you on the details in a personal conversation.
Locked out of your car? No problem for us
The automatic lock is a convenient technology and provides security. However, only if the car key is not coincidentally still in the vehicle. With our Locksmith for Wuppertal, however, we are also there for you in this situation and ensure that your car is ready to start again within a short time.
Call us and we will already inform you on the phone about our favourable prices.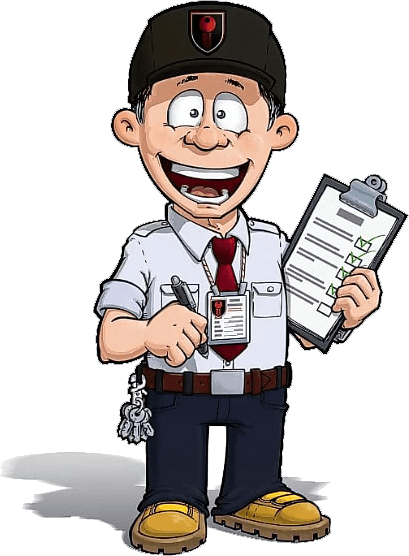 LS Schlüsseldienst Wuppertal
Fast & cheap on site

Family business with fair prices

Fixed price offer - No hidden costs

Damage free door opening

Free consultation
Call now 24h
0176 1616 5000
---
Image credits
© ronstik - Schlosser in roten Uniform Installation neue Haus Türschloss / Standardlizenz
© Thomas-Soellner - Leere Tresor / Standardlizenz
© ronstik - Schlosser, die Autotür mit Lockpicker öffnen / Standardlizenz
© yipengge - Öffnende Tür mit Schlüssel / Standardlizenz